Intervention Service
RESTART ASSIST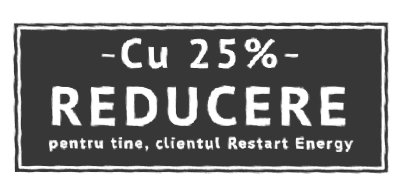 Having problems with the electrical wiring in your house? Having problems with your gas boiler or just need a technical inspection to be performed?
YOUR SOLUTION IS AT RESTART ENERGY
Our operators will send you an authorized specialist to solve your problem, and you will benefit from a 25% discount for these services because you are a Restart Energy client.
SIMPLE. FAST. ONE PHONE CALL AWAY
Do you have a problem with your electricity or gas installation, requiring the intervention of our specialists?
Call Now!
Restart Assist intervention service
is a solution for faults occurred at electricity or natural gas indoor installations. For electricity or natural gas supply emergencies, the area distribution operator will send its specialized staff.
Services provided through our partners
Inspections and turnarounds for natural gas
The technical inspection of the natural gas usage installation and of the gas boiler (VTP CT) is per-formed at maximum 2 year intervals or upon your request, for an additional inspection.

The turnaround of the natural gas usage installation is performed periodically, at maximum 10 year intervals, after suspending the use of the installation for over 6 months, after any event that might have affected the installation or upon your request.

Installation of solenoid valves with gas detectors, in the existing household gas usage installations.

Checking the operation of measurement, control, regulation and safety equipment.
Intervention and technical assistance services – ELECTRICAL INSTALLATIONS

No voltage in the house, faults at the fuses installed in the distribution board;

Turnarounds of the electrical installation for electric water heaters and electric hand dryers;

Checking the electrical wiring, no voltage at the sockets;

Faults of any kind at the electrical wiring up to the meter;

Faults at the distribution boards;

Non-operating lighting fixtures;

Short-circuit in the operating installation;

Replacement of faulty parts;

Low and medium voltage indoor electrical circuits;
Do you need the restart assist services? You have a 25% discount because you are a Restart Energy client!
Toll Free Number 0800 41 00 40